1. Sesame Street Land
Starting in the spring, the fully-themed land called, simply enough, Sesame Street will open, replacing the former Shamu's Happy Harbor children's area and providing for the most in-depth Sesame experience outside of Sesame Place, a Philadelphia amusement park that's wholly dedicated to the classic children's show.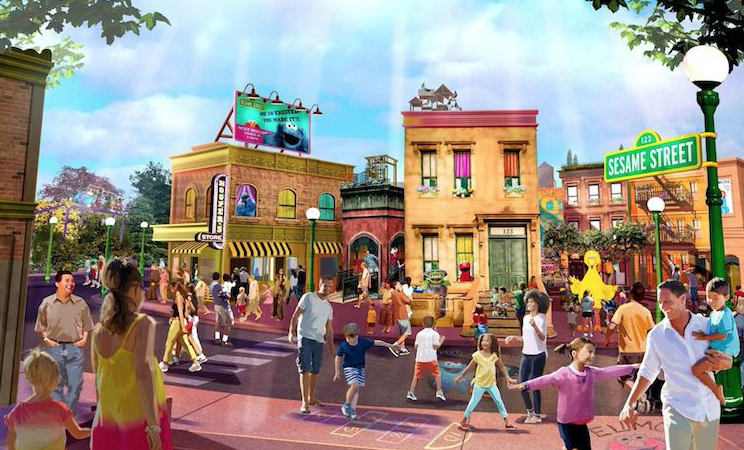 SeaWorld revealed that it'll be receiving six rides in addition to the scores of daily parades and play areas that we already knew about. These kid-friendly attractions include:
Abby's Flower Tower
Pick a flower pot and up, up, up you will go! Spin around high above the ground while you get a magical view of Sesame Street at SeaWorld!
Big Bird's Twirl 'n' Whirl
There's no napping in these nests! Get ready to twirl and whirl in your very own nest on this family favorite teacup ride with Big Bird.
Cookie Monster's Cookie Drop
Cookie Monster dropped his cookies! Laugh your way up and down on this crumbly, crazy, family-friendly vertical drop ride. You're sure to have a tummy-tickling good time!
Elmo's Choo Choo Train
All Aboard! Help Elmo find some of his favorite things in nature during this bell-ringing, horn-honking train ride!
Slimey's Slider
Slide and glide as you rock and whirl through Oscar's treasured compost collection for a grouchy good time!
Super Grover's Boxcar Derby
Get ready… get set… Super Grover's great boxcar race is about to begin! This family-friendly coaster is full of fun hills, big turns and mini-dives! This action-packed race is the perfect first steel roller coaster for kids and adults!
Sesame Street Party Parade
Of course, no new themed area at SeaWorld would be complete without a festive parade! At SeaWorld Orlando 2019, visitors can look forward to a colorful, musical, show-stopping parade starring everyone's favorite Sesame Street friends. In addition, the parade will feature larger-than-life themed floats including iconic Sesame Street favorites such as Mr. Hooper's Store.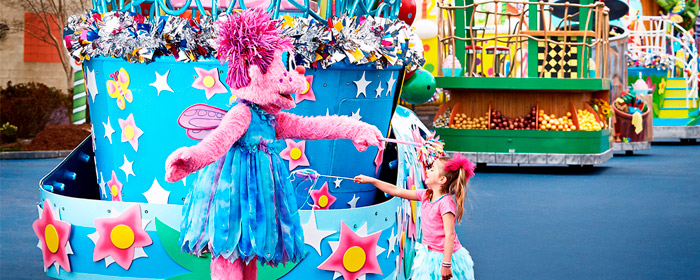 Once completed, the company promises that guests "will be able to take a walk down Sesame Street for the very first time," including the ability to explore full-sized recreations of the television show's various locations, including Mr. Hooper's grocery store.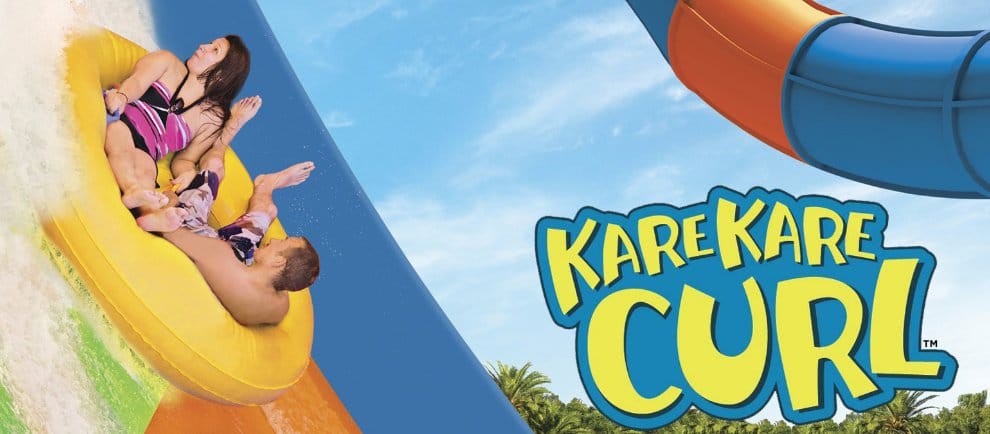 2. KareKare Curl at Aquatica
Another new slide will arrive sometime in the spring: called KareKare Curl (which means "wave" in the water-appropriate language of Maori), this two-person raft slide "delivers a high-adrenaline, weightless adventure" by shooting the ride vehicle high up on a vertical wall. SeaWorld is clearly excited about the addition, as it will – in conjunction with this year's brand-new Ray Rush – make the water park the most thrilling of those located in Central Florida… and far more competitive with the likes of the still-new Volcano Bay.
Always Improving
The new attractions for SeaWorld Orlando 2019 will ensure every visitor has something new to discover. Year after year, SeaWorld theme parks strive to enhance their experience for guests. In 2018, SeaWorld Orlando added Infinity Falls, a river raft ride with a jungle theme. With new developments constantly in the works, it's easy to see why this park is always getting better.