While speculation keeps mounting that iPhone 8 might come outfitted with some kind of wireless charging technology, a research arm of the entertainment conglomerate Disney has engineered and shown off a prototype living room capable of ubiquitous power delivery over-the-air without requiring any cables, wires or charging pads. They call it "Quasistatic Cavity Resonance for Ubiquitous Wireless Power Transfer," which is a long way of saying we are on our way to cutting our need for power cords.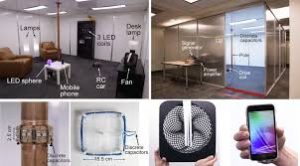 Although wireless power delivery has the potential to power our mobile devices as easily as data is transmitted through the air, the technology will need to be tested thoroughly before its mainstreamed. A detailed safety analysis performed by Disney researchers shows that up to 1900 watts can be transmitted to a coil receiver enabling safe and ubiquitous wireless power. Our body can absorb 1900 watts of power: anything above that level can be dangerous for humans.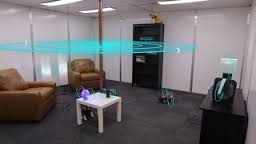 It gets more complicated than that—one must stand within at least 46 centimeters of the copper pole at the room's center, meaning you'd need some kind of mechanism that automatically shuts the system off if someone moved too close, or you need to put a decorative wall around the pole, right in the middle of the room.
While their system is far from commercial ready, it's no less impressive and as they develop it further in the coming years, it's not hard to believe that Disney could (eventually) equip their theme parks with wireless power zones, allowing guests to charge their electronic devices by simply entering the space. If entire attraction queues were flooded with wireless power, guests would never have to worry about draining their batteries by killing time with their devices while waiting. Likewise, one could imagine Disney's parks one day being populated by free-roaming Audio-Animatronics figures, able to run throughout the day via wireless power sources.