When Hagrid's Motorbike Adventure opened at Universal Orlando Resort, the wait times were predictably insane and they still are! You can expect to wait upwards of 150 minutes during peak season. However, there are a few ways to skip the line and still enjoy this new Harry Potter attraction. Here are some tips to help you out!
The "Pre Show Hidden Door" Hagrid's Motorbike Adventure Hack
With so many people eager to experience the thrill of the ride, the line can quickly become long and crowded. There's no need to waste time waiting in line when you can use this handy hack to skip the line and head straight for the hidden door. During the queue – MOST OF THE TIME – especially in peak season, you'll go through a pre-show room. This next part is super important once you walk into the room…
When you walk into the pre-show room, immediately make a left and walk all the way to the far left corner. Even if you have to squeeze through the group – do it! The pre-show lasts 3-4 minutes, and once it's completed, a hidden door opens in that corner. Most people have no idea the door is there so this is a GOLDEN hack! This hack easily cuts 40-50+ people out of the line for you! This hack works every time and saves you quite a bit of time waiting! 
The "It's Your Birthday" Hagrid's Motorbike Adventure Hack
Universal Orlando is the perfect place to celebrate your birthday! Not only will you get to ride all of your favorite rides and see all of your favorite characters, but you'll also get a free birthday button! Just stop by guest services when you arrive and they'll hook you up. Then you can wear your button all day long and feel like a VIP. It's the perfect way to make your birthday even more special. So what are you waiting for? Stop by guest services and pick up your free birthday button today!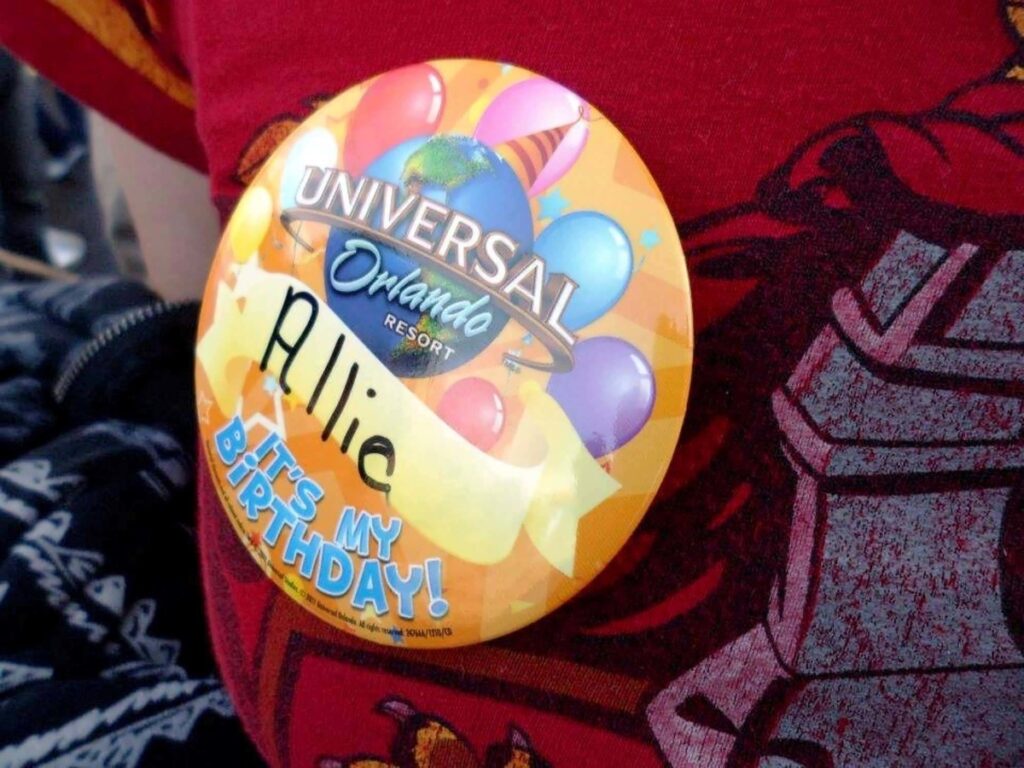 One of the best things about Universal Orlando is that if it's your birthday, you can sometimes skip the lines! That's right – no more waiting in line for hours to ride Hagrid's Motorbike Adventure. Just flash your birthday button at the entrance and ask nicely. Usually, if you say it's your first time at the park and you've always wanted to ride Hagrid's this does wonders. If you're looking for a birthday perk that's truly worth its weight in gold, using this hack to skip the line at Hagrid's Motorbike Adventure is where it's at!