You and your family are looking for a vacation that will not break the bank. You need it to be fun but also affordable so that you can save up for future holidays. This blog post is going to help plan an Orlando Family Vacation under $500! I have included everything from theme parks, hotels, restaurants, and more – all at prices that won't cost more than $500 TOTAL!
Orlando Family Vacation Hotel Accommodations
Let's start with one of the priciest parts of any vacation – the hotel accommodations! Orlando has plenty of hotels to choose from. You can find Orlando Hotels starting as low as just $50 a night! You might expect the hotel room to be terrible at that price, but it isn't! Orlando is known for having some great budget-friendly hotels and resorts.
Let's start with one of the priciest parts of any vacation – the hotel accommodations! Orlando has plenty of hotels to choose from. You can find Orlando Hotels starting as low as just $50 a night! You might expect the hotel room to be terrible at that price, but it isn't! Orlando is known for having some great budget-friendly hotels and resorts.
Of course, we have to mention our deal going on right now! We want to send as many families as possible to Orlando to experience our amazing city. Since Disney is celebrating their 50th anniversary this Fall, we have a magical offer! We are offering 4 days in Orlando for only $50! Thats for all 4 days – thats roughly $16 per night. Deals like this one are obviously limited due to that price! Check out Orlando Magical Getaway here.
Orlando Park Deals is known for sending many families on vacations. Right now, they're offering families four days at an Orlando hotel near all the attractions for only $79 total! Their prices are unlike anything you will find on Expedia or even Kayak. With prices like that, it is possible to take an Orlando Family Vacation for under $500! Check out Orlando Park Deals here.
Orlando offers families many options for hotels and resorts but, very few compare to Westgate Resorts. The sheer number of activities that are provided at the resorts is crazy! They offer waterparks, movie theaters, pools, sport facilities, restaurants, and so much more! With all of these amenities you're probably thinking its expensive, right? Wrong! Westgate is currently offering a 4 day stay at one of the Orlando locations for only $99! Check out Westgate Resorts here.
Restaurants Perfect for a Orlando Family Vacation
Orlando is one of the most visited cities globally, so of course, plenty of food options follow that title as well. Orlando has some great Orlando restaurants, from quick Orlando dining options to Orlando fine dining. Generally speaking, if you stick with Orlando fast-food chains and Orlando casual spots for your meals, you can easily spend less than $100 per day on all of your food – including breakfast! That's a pretty good deal in my book!
You're in luck because this Orlando local (me, of course
) has done the work in finding you the best deals! Here are some of my favorite deals! So you can focus on enjoying your Orlando Family Vacation.
List of Where Kids Eat Free in Orlando
Theme parks for your Orlando Family Vacation
I'm not here to burst your bubble, but Walt Disney World just isn't it, especially for four people. That alone would cost the entire $500 budget just to buy tickets… Instead, I have a better idea! Here are some great fun alternatives that you can have fun at AND save some coin!
A fun and exciting alternative to the more significant theme parks is Fun Spot America Orlando. The family-friendly amusement park is open until midnight every day of the year and offers hours of entertainment for all ages. From bumper cars to roller coasters, there are tons of rides with something for everyone. There are plenty of games in the arcade if you're looking to not ride the attractions! You'll love that its free admission to go, and it's only about $5-$15 per ride.
Old Town Kissimmee is a family's dream destination. The area is full of excitement and has something for everyone in the family to enjoy. With over 70 shops and restaurants, it's easy to find just what you're looking for! There is no admission to get into Old Town! You'll love to hear that it's only $25 for a ride all day pass. This is the best alternative if you're really looking to save money at the parks.
Get The Disney Experience Without The Steep Prices
It's a family vacation, and the kids have been persistent on seeing Mickey Mouse? Well, I have good news – you can still experience some Disney without buying tickets to the parks!
Disney Springs is a great place to experience Disney for free. It offers everything from shopping, dining, entertainment, and more – all without breaking the bank! Some of my favorite things about Disney Springs are how easy it is to get around by using the Walt Disney World transportation system or by boat on beautiful Lake Buena Vista. You can also enjoy some amazing live music at Raglan Road Irish Pub & Restaurant or have fun with your family at Splitsville Luxury Lanes.
There's so much to do in this new area that I am sure you will find something for everyone in your family! Plus there are special performances and events throughout the year at Disney Springs. Many of these performances and events are free and feature some of the Disney iconic characters.
Orlando Family Vacation fun activities
Choosing Orlando for your family vacation has more advantages than you may have thought! With one of the options down below, you'll be able to save money and make memories.
With over 800 miles of accessible beaches in Florida, it's safe to say you have options! For Floridians, the beach is always the answer when you need a break. Taking your family to the beach is not only inexpensive – most of the time, there is free parking! You can spend hours, if not a full day, soaking in the sun at the beach.
With so many beaches within an hour's drive from Orlando, I'm sure you're overwhelmed – Don't be! You're in the hands of a "beach connoisseur." Being a native Floridian for 26 years, I've seen a pretty beach or two. Here are a few great family beaches!
Located only an hour away from Orlando, NSB is a pretty family beach! There are plenty of cute shops and restaurants here to explore. One of my favorite beaches in NSB is off of Flagler Avenue. There you'll find a strip of palm trees, and pastel colored buildings – true Florida vibes! Parking is usually free but scare. I recommend getting here before 10 am – 11 am in order to get a spot!
Cocoa Beach of course is iconic when it comes to space shuttle launches, cruising, and surfing! The pier is always cool to check out and there are lots of family activities in that area. Paying to park is normal for these beaches unless you drive more south near Patrick Air force Base. Parking is generally no more than $10-$15 for the day. The kids will love playing in the white sand and the gentle crashing waves! 
Guess what?! I bet you didn't know there were over 900 different springs in Florida! That means there are over 900 reasons why you take your family here on your next Orlando vacation. One of the biggest reasons – the sheer cost of going! The average price is $8 per vehicle (two-eight people) – and that's not per hour; that's for the whole day!
The springs offer so much! They're always fun to go swimming in on a hot and humid Florida day. People often go kayaking, snorkeling, canoeing, hiking, tubing, and even ziplining in the springs. Not only are there plenty of fun activities at the springs, but you'll be in the company of beautiful surroundings. Here are some of the go-to springs that I ALWAYS recommend to new people!
Kelly Park and Rock Springs feature a natural spring with 68 degree year-round temperature, full service concessions, picnic pavilions. Tube rentals are available for those who want to take advantage of its free flowing waters on your vacation! Entry is only $5 per vehicle (3-8 people).
Juniper Springs is one of the oldest and best-known recreation areas on the East Coast. Located between Ocala and Ormond Beach along SR 40, this complex of swimming and picnic area, campground and trails was constructed in the 1930s by the Civilian Conservation Corps. The setting houses hundreds of tiny bubbling springs and massive springs gushing out of crevices in the earth beneath a dense canopy of palms and oaks, an oasis within the heart of the desert-like scrub ecosystem. Free admission all day!
Be captivated by the stunning beauty and crystal clear waters of one of America's largest springs. Kayak the five-mile Silver River. Explore the Silver River Museum and Cracker Village. Camping, hiking, dining, and shopping as well! Experience a Silver Springs Glass Bottom Boat tour. Cost is about $12 a person!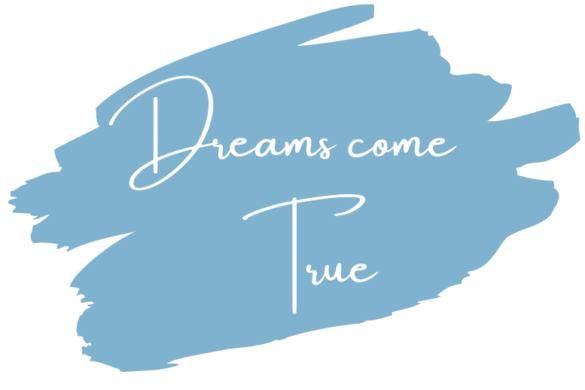 Have an AMAZING ORLANDO FAMILY VACATION!
If you're looking for a weekend getaway without breaking the bank, Orlando's got a lot of affordable options to offer. Whether you want your family vacation to be relaxing or adventurous, there are plenty of activities and attractions in Central Florida that will make it an unforgettable experience. We hope you enjoyed these ideas on how to keep costs but still have fun with loved ones! * Share with friends and family who need help planning their next getaway*