The Orlando Sentinel reveals that the Shark Reef at Disney World's Typhoon Lagoon will permanently close Oct. 3.
A Disney spokeswoman said closing the shark reef will help make way for a new water ride in the area.
A family-friendly raft ride called Miss Fortune Falls is planned nearby. It is set to open next year.
The cost of running the attraction could have been another factor.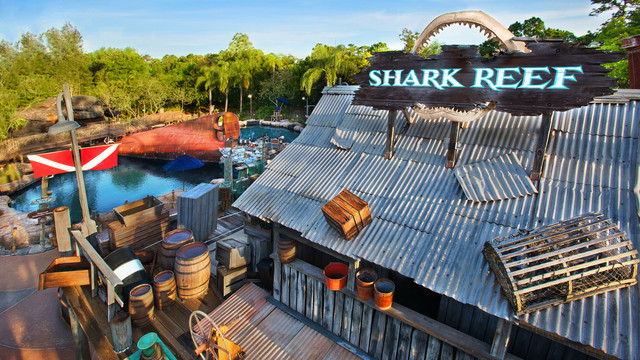 "My guess is it's expensive and it doesn't really bring that much in," said Duncan Dickson, a former Disney executive who now teaches at UCF's Rosen College of Hospitality Management. "It's labor intensive. It takes time. My guess is by getting rid of it there's some labor savings and some maintenance savings you can affect."
The Shark Reef is one of the water park's most unique experiences. People can snorkel for approximately 15 minutes alongside tropical fish, stingrays and sharks in a manmade coral reef in a 362,000-gallon saltwater pool. Equipment for crossing Shark Reef, including mask, snorkel and life jacket, is included with no additional charge.
Shark Reef has been a part of Typhoon Lagoon since the water park opened in 1989.
https://www.facebook.com/DisneyQuestion/
— Destinations Gal (@ChiaraAmina) September 20, 2016