Are you looking for a way to save money on your next Disney World vacation? Check out our latest discount Disney  Tickets and packages! You can start your Disney World adventure for as low as $50. Plus, we have a variety of other great deals that will make your trip even more affordable. So what are you waiting for? Unlock the magic below!
Discount Disney Tickets | Our 50th Anniversay Offer
Is there anything better than spending a few days at Walt Disney World? The fantastic attractions, the delicious food, and the cheerful atmosphere make it a top destination for families and adults alike. The only problem is that it can be pretty expensive to go to Disney World. Don't worry – this Disney Package puts more money in your pocket to enjoy the magic of Disney with your family!
Everything Included With This Discount Disney Ticket Vacation:
Retail prices range from $109+ Per person per day - don't make this mistake!
Regular Disney Ticket Prices at the Gate:
One Day PEAK Season Disney World ticket prices went up on 2/10/21. *(prices below include tax)
| | | |
| --- | --- | --- |
| Ticket   Type | Adults | Kids (3-9) |
| 1-Day Magic Kingdom | $154 | $118 |
| 1-Day Epcot, Disney's Hollywood Studios, or Disney's Animal Kingdom | $154 | $108 |
| 1-Day Park Hopper | $206 | $158 |
| 1-Day Water Park Fun and More (2 visits) | $210 | $182 |
| 1-Day Park Hopper & Water Park Fun and More | $219 | $213 |
| No blockout dates |   |   |
|   |   |   |
One Day REGULAR Season Disney World ticket prices went up on 2/10/20. *(prices below include tax)
| | | |
| --- | --- | --- |
| Ticket   Type | Adults | Kids (3-9) |
| 1-Day Magic Kingdom | $110 | $104 |
| 1-Day Epcot, Disney's Hollywood Studios, or Disney's Animal Kingdom | $102 | $96 |
| 1-Day Park Hopper | $160 | $154 |
| 1-Day Water Park Fun and More (2 visits) | $174 | $168 |
| 1-Day Park Hopper & Water Park Fun and More | $205 | $199 |
| Regular pricing blockout dates: March 11-31, April 1-2, May 27-31, June 1-30, July 1-23, November 20-27, December 22-31, 2016 |   |   |
|   |   |   |
Discount Disney Tickets – AAA and CAA Ticket Discounts
AAA and CAA Discounts on Discount Disney World Tickets
AAA and CAA discounts on selected Magic Your Way discount Disney World tickets (usually 3 to 7 days in length) are available in advance through most, but not all, AAA and CAA offices.  Different AAA/CAA chapters offer different tickets. FYI: some in the Western US and Western Canada may not sell any discount Disney World tickets at all.
Auto Club South Discounts on Florida Resident Tickets, Seasonal and Annual Passes
Auto Club South offices in Florida offer an additional discount on 1-Day and 3-Day→ Magic Your Way Florida Resident tickets and the Florida Resident Platinum and Platinum Plus Passes for AAA members.
The nearest office to Disney World is located at 7339 West Sand Lake Road, Suite 424 in Bay Hill/Orlando.  Call (407) 351-5610 for hours and directions. Note: Passes must be purchased in person unless you are a member of Auto Club South, in which case some passes can be purchased online after logging into the Auto Club South website. You will be sold a voucher that must be redeemed at a Disney World ticket window, with a proper Florida resident ID required.  Note: Auto Club South e-ticket vouchers are emailed to you, and it may take up to three days for the email to arrive.
Florida Resident Discount Disney Tickets
To qualify for Florida Resident pass discounts, you have to show proof of residencies, such as a valid Florida driver's license or Florida State-issued ID card showing a Florida address. These passes are also controlled using a "biometric" finger scan to prevent them from being transferred to non-Florida residents.
If your primary ID is from a different state, but you do own a residence in Florida (seasonal residents); you can generally buy Florida resident passes by showing (for each adult) an ID from another state plus a recent utility bill or bank statement in the same name (no more than two months old), addressed to your Florida residence. *Timeshares are not considered residences to buy Florida Resident tickets and passes.
Note: The only exception to this rule is small children (Disney can't reasonably require them to show residency with an ID); it's technically possible for Florida residents to buy Florida resident passes for non-resident kids. For example, if Grandma and Grandpa live in Florida, they can take their grandchildren (outside Florida) to Walt Disney World with Florida resident passes.
Q: If you're not an actual Florida resident, can you go to Florida, get a Florida ID, and buy tickets at the Florida resident rate? Not legally. Here's what the Florida Department of Highway Safety & Motor Vehicles states: "Giving false information on an application for a driver license or identification card is a third-degree felony which may result in arrest, and includes a one-year suspension of the driving privilege."
Here is a list of annual passes for Florida residents:
Disney Pixie Dust Pass: $424.94 for all ages, including tax. (Can only use pass on Monday's – Friday's)
New sales of select Annual Passes are currently paused as of Fall/Winter 2021. *Availability and prices are subject to change without notice.
Military & Civil Service Discount Disney Tickets
Active duty and retired military, DOD civilian employees and their dependents qualify for discounts on Walt Disney World tickets. The savings mainly come from not paying tax (6.5%).
Disney has the right to check ID at the gate. Military personnel may bring in non-military guests with the military discount as long as they accompany the non-military person(s) and at least 50% of the group is qualified for the military discount (i.e., active duty, retired, DOD and dependents). If military personnel purchase tickets and give them as gifts to non-military users that they will not be accompanying, they risk having the recipient denied entry and the tickets confiscated.
Discounted military tickets are available through your local base MWR/ITT office. The prices and the exact passes that are available will vary from base to base.
Another place where active duty and retired military can get discounted tickets is a small Navy Exchange in Orlando that has an MWR/ITT office. It is located near the airport on Tradeport & Earhart Drive. The MWR office phone number is (407) 855-0116 or (407) 851-4396, or you can email them at mwrorl@gmail.com for current hours and prices.
Those with Military ID (and their dependents) can purchase discounted tickets (including Annual Passes) at Shades of Green (SOG), the military-operated resort located on Disney World property. To see the SOG prices, click here.
Civil Service employees of certain branches of government(such as NASA) can purchase discounted Disney tickets at their exchange shops at the same rates as military. Typically the tickets must be ordered and will take a couple of weeks to arrive. While the employee must purchase the tickets, reportedly anyone can use them.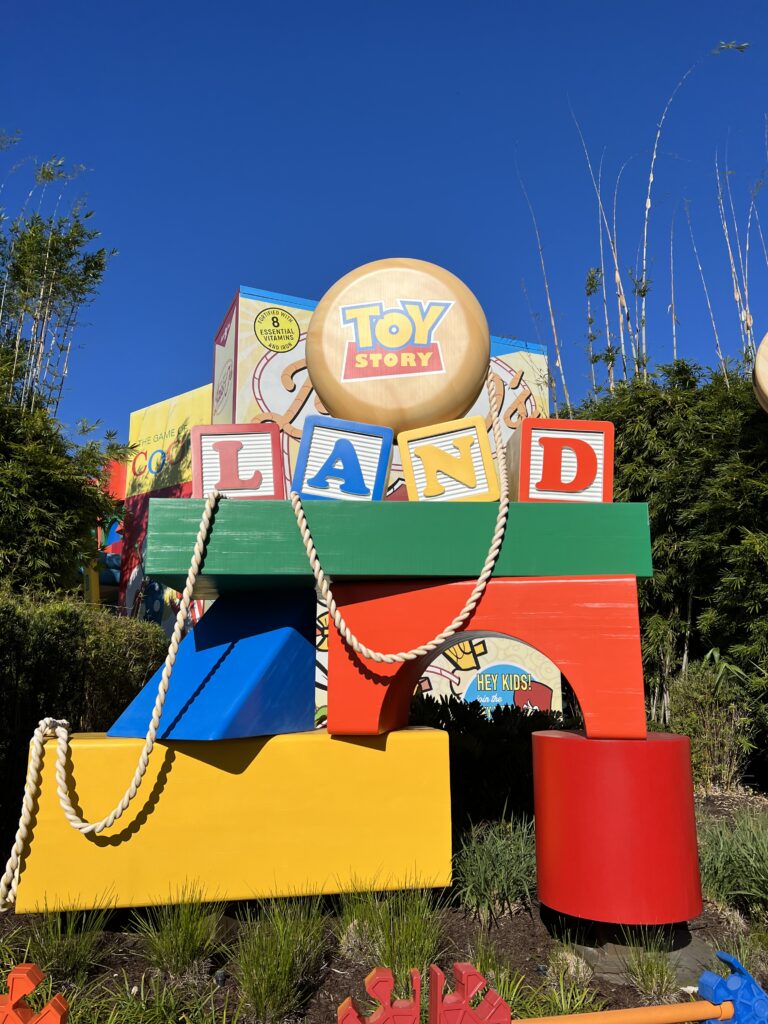 Discount Disney Tickets for Canadians
Select Walt Disney World Park Hopper passes are sold at some CAA offices. (Tickets purchased in Canada may be intended only for Canadians, and there is a slight chance you might be asked for ID, so US citizens who live near the border should keep this in mind.) the price of Discount Disney World tickets purchased in Canada is adjusted periodically to conform to the current exchange rate during specific periods (it may be possible to time a purchase to benefit from a sudden change in the exchange rate).

Air Miles – Canadians can redeem Air Miles for select Walt Disney World tickets. See the Air Miles site for details. 
Aeroplan Miles – Canadians can redeem Aeroplan Miles for select Walt Disney World tickets. See the Aeroplan website for details.
Corporate, Government & Other Membership Discount Disney Tickets
Employees of large companies, major government agencies, or large membership groups like unions or professional organizations (typically those with 200-plus employees or members) may qualify to purchase discounted Disney World tickets, regardless of whether the company has any direct relationship with Disney. Tickets are offered through private websites operated by various ticket suppliers such as Tickets at Work and Working Advantage, which exclusively service large organizations. A password is required to access those sites. Check with your company or organization's benefits department to find out whether your company participates and how to get the password.
If you work for a company that is a major corporate sponsor at Walt Disney World (i.e. the company's logo is on a major attraction), you might qualify for significant discounts on tickets. Check with your Human Resources department for additional info.
Additionally, employees of companies that have a business relationship with Disney sometimes qualify for deep ticket discounts. Reportedly employees of Chase (which issues Disney's Visa cards), Kellogg's (which does a lot of cross-promotions with Disney) and ADT (installs alarms for Disney) get ticket discounts, for instance. Check with your Human Resources department for additional info.
DVC Member Discount Disney Tickets
The Disney Vacation Club (DVC) is a Disney-operated timeshare program with properties at Walt Disney World, Disneyland, Vero Beach, Hilton Head Island, and Hawaii.
DVC Regular Discount Disney tickets
Note: Generally there are no special Discount Disney World tickets for DVC members. When a discount is offered, it will be listed as below:
DVC Annual Pass Discount Disney tickets
Currently, DVC members cannot buy annual passes unless they live in Florida. Here is a list of annual passes for Florida DVC residents:
Disney Pixie Dust Pass: $424.94 for all ages, including tax. (Can only use pass on Monday's – Friday's)
New sales of select Annual Passes are currently paused as of Fall/Winter 2021. *Availability and prices are subject to change without notice.
DVC members can call Member Services or log into the DVC members' website to order the discounted passes.
Discount Disney Tickets Area Wal-Marts
Also, if you are driving or renting a car in Florida, here's another option. There are two Wal-Marts in Kissimmee, not far from Walt Disney World, each of which offers ticket centers within the store selling Discount Disney World tickets.
University of Central Florida – Discount Disney Tickets
Students, faculty, and staff at the University of Central Florida can purchase "One Day, One Park" Discount Disney World tickets at a significantly reduced rate. Discount Disney Tickets can be purchased through the SGA Ticket Center located on the first floor of the Student Union in the Lighthouse Mall area. There is a limit of 2 tickets per 30 days. Note: Be sure to buy in advance because they tend to do "sell out" at times.
Youth Group Discount Disney Tickets
Youth Discount Disney World tickets are available to organized youth groups of 10 or more ages 3 and 22 years in the USA, Canada, or Puerto Rico. Orders should be placed 6 weeks before the group's arrival if you want the tickets mailed out, but orders can be placed up to 1 week before the group's arrival if choosing Will Call ticket pick-up. Finally, if you take a youth group to Walt Disney World, visit disneyyouth.com for more info on "field trip" discounts.
Discount Disney Tickets by Disney Theme Park
Discount Magic Kingdom Disney Tickets
At the Magic Kingdom, you can do so much! Some of the most iconic attractions are Pirates of the Caribbean; It's a Small World, and The Haunted Mansion. And don't forget about Space Mountain and Splash Mountain – two of the most thrilling rides in all of Disney World!
If you're looking for something a little more relaxing, we recommend taking a stroll down Main Street USA or going on a boat ride around Frontier Land. There is also plenty of great shopping and dining options available at the Magic Kingdom. So no matter what you're looking for, you'll find it here!
Discount Epcot Disney Tickets
Epcot at Walt Disney World has so much to offer. You can visit multiple countries all in one place! Plus, there are some fantastic rides, including Test Track and Soarin'. If you're looking for a more relaxing day, you can visit the Butterfly Garden or take a walk around the World Showcase.
At Epcot, you can visit 11 different countries from over six continents! Disney World's Epcot is known for having multiple festivals throughout the year including, Epcot International Food & Wine Festival, Epcot International Flower & Garden Festival, Epcot International Festival of Holidays.
Discount Animal Kingdom Disney Tickets
At Animal Kingdom you can explore Harambe Market where you can try unique African cuisine or head over to Pandora – The World of Avatar where you can ride on Banshees and take a walk through the bioluminescent forest.
If you're looking for a wild time, head to Animal Kingdom at Walt Disney World Resort. This animal-themed park is home to some of the world's most exotic creatures, from lions and tigers to elephants and gorillas. And there are plenty of rides and attractions for thrill-seekers too! So if you're looking for an adventure that's out of this world, be sure to visit Animal Kingdom.
Discount Hollywood Studios Disney Tickets
Disney's Hollywood Studios is home to great shows like Disney Movie Magic and Fantasmic! You'll also find thrilling rides like The Tower of Terror and Rock 'n' Roller Coaster. And don't forget about Star Wars Launch Bay – it's one of the most popular attractions at Disney's Hollywood Studios!
Disney's Hollywood Studios is getting a facelift with the opening of Galaxy's Edge and Toy Story Land. Galaxy's Edge is an immersive land that takes guests to a galaxy far, far away. This 14 acre Star Wars land has iconic sights such as the Millennium Falcon and character appearances! Toy Story Land is a unique 11-acre area inspired by Disney's Pixar Toy Story movies. These two new areas are sure to please guests of all ages.
Discount Typhoon Lagoon Disney tickets
Typhoon Lagoon, located in the Disney World Resort area of Orlando, Florida, is one of the most popular water parks in the world. Featuring attractions for all ages, Typhoon Lagoon is a must-do for any Disney vacation. From winding rivers and wave pools to thrilling waterslides and sandy beaches, there's something for everyone at Typhoon Lagoon. So grab your swimsuit and towel and head on over to Typhoon Lagoon today!
Discount Blizzard Beach Disney tickets
Float away to the Summit of Mount Gushmore sitting under the umbrella canopy Chairlift. Challenge yourself to the vertical freefall drop of Summit Plummet. Propel swiftly on this downhill journey through the melting slush of the Slush Gusher. Raft your heart away on the whitewater journey of Steamboat Springs. Plow through any 3 of the snow-capped flumes with your sled to the bottom of Mount Gushmore at Snow Stormers. Relax by floating gently around Blizzard Beach on Cross Country Creek lazy river ride. Go into the black hole and plummet 50' on the Downhill Double Dipper! Float over bobbing waves, bask under a waterfall or soak up rays on white sandy beaches of Melt-Away Bay. Rush down a splash-tastic choice of 3 one-of-a-kind flumes at Runoff Rapids.
If you're ready to start your Disney World adventure, we can help make it more affordable. You don't have to break the bank when visiting the Happiest Place on Earth! We offer various discounts and savings that will keep your wallet happy while making memories with friends and family for years to come. So what are you waiting for? Unlock the magic here!