[vc_row][vc_column][vc_column_text]
Start planning your Christmas in Orlando today. Here are 5 reasons why you should spend your Christmas holidays at Universal Orlando Resort.
1. Christmas Happiness and Hot Butterbeer
The famous cold or frozen Butterbeer (butter beer) is a great plan to give you a break after so many attractions and adrenaline. But during the cold Christmas days, the hot Butterbeer is one of the seasonal favorites for witches, wizards and Muggles alike. Grab a cup and feel comfortable as you enjoy the special Christmas themed shows of Frog Choir and Celestina Warbeck and the Banshees. The decoration of the windows with lights and snow in Diagon Alley is spectacular, you definitely feel inside the Wizarding World of Harry Potter. In the evening, you can not miss the magic of Christmas at Hogwarts Castle, a wonderful evening light show at The Wizarding World of Harry Potter – Hogsmeade. Come and enjoy Christmas in Universal Orlando.
2. The Macy's Christmas Parade
Universal's Holiday Parade featuring Macy's brings out the child in all of us. Enjoy a magical parade with your favorite characters in the form of balloons floating in the air, accompanied by more than 100 dancers and many surprises. Another reason to spend a special Christmas in Universal Orlando.
3. The Grinch Steals Christmas and Your Family's Heart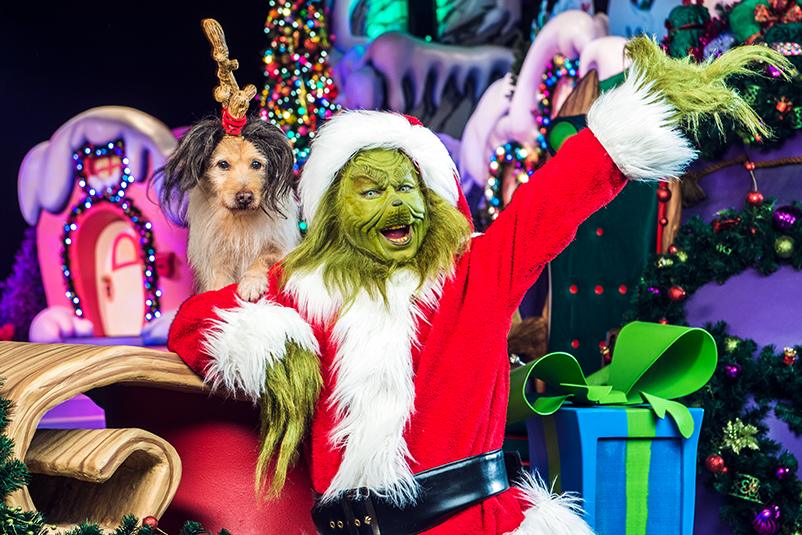 The joy of Who-liday is everywhere during the Grinchmas era in Universal Islands of Adventure. The centerpiece of the celebration is "Grinchmas Who-liday Spectacular," a live retelling of "How the Grinch Stole Christmas!" After this show, you can take photos with the Whos and the Grinch.
4. Jingle Bell, Jingle Bell, Jingle Bell Rock
What is Christmas without music? Acting on select nights, Mannheim Steamroller takes over the Music Plaza Stage at Universal Studios Florida to fill the mood with songs of the season. Enjoy this modern and very lively version of the classic Christmas hits, a great activity to do with your family during your Christmas holidays in Universal Orlando.
5. The Best Party to close the year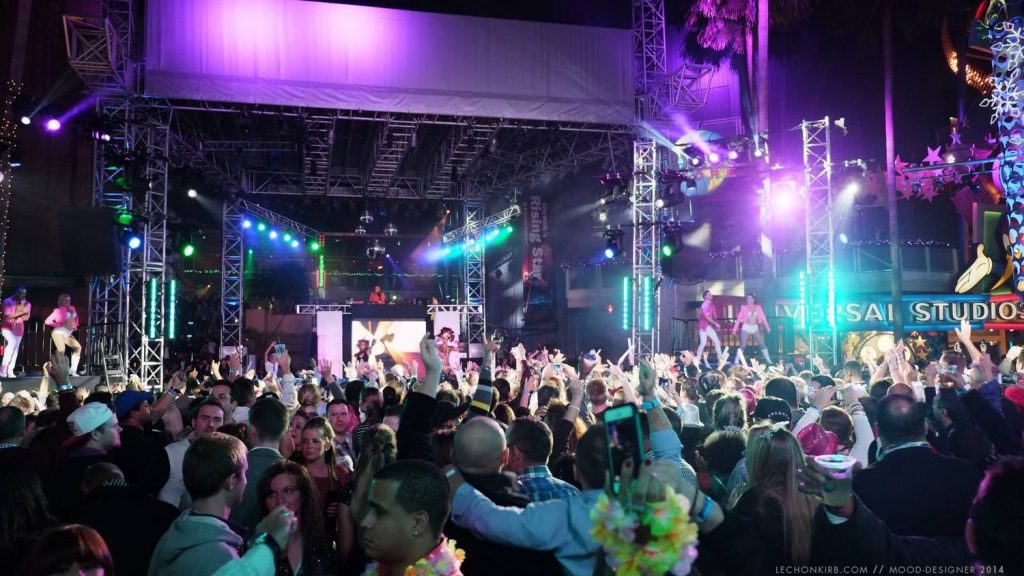 In the New Year's Eve Universal Orlando offers an outdoor party at Universal City Walk to welcome the new year, it's called "EVE". Dance the night away on the largest outdoor dance floor in Orlando with a live DJ while you party in 2019. There are 6 party zones with live music and special guests where you can enjoy exclusive cocktails and unlimited cooking. The night ends with dazzling fireworks and a toast with champagne at midnight. Keep in mind that this is a separate ticket event for over 21.
Come celebrate the holidays with your favorite characters, give your family the gift of Christmas in Universal Orlando.
[/vc_column_text][vc_separator][vc_separator][/vc_column][/vc_row]